It's 2 am and I'm still awake.
I went to bed at 11 pm and started reading one of my gazillion books on my kindle app and well…..it's now 2 am and I'm nowhere near sleepy. My husband, the kids, and the dog are fast asleep and here I am by the dim light of my phone reading. This happens often and I think I gave up on being stressed out about not sleeping ages ago. So long as I don't have to go to work the next day, it doesn't matter because luckily I can sleep in a little in the morning.
Other nights I fall asleep straight away but wake up at 2 or 3 am and then can't get back to sleep! UGH! So lately I've been thinking that seeing as I'm awake anyway, is there something I could do with these valuable hours instead of just reading? I know the experts say you shouldn't do anything that would stimulate your brain too much and wake you up even more, but hey! since when did I do what experts tell me? I'm bored! I'm awake! I need to do something!
Yeah Yeah, whatever! When you think about it everyone is always saying they don't have enough time and they wish they had a few extra hours. Well, here they are baby! I'm at least going to be awake for 2 hours so let's tick off that list of things I said I didn't have time to do!
I'm awake anyway so…
In these wee small hours of the morning, I could at least be learning something new. Put in the time now when everyone's asleep and I'll have no interruptions.  The possibilities are endless! Is there something you've always wanted to learn? A new language? Learn to read music? Write a blog or whatever! These things take time and most of us haven't got any extra time. What if we could master a new skill by morning?  Let's have a look at 10 awesome things we can do after midnight!
1. PLAN A HOLIDAY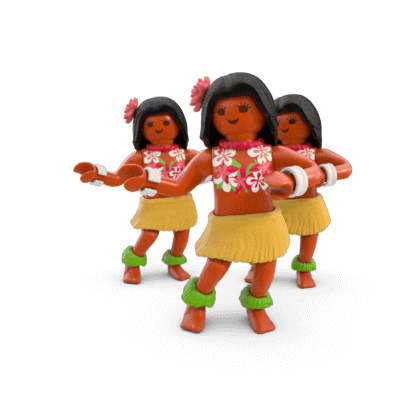 "Travel makes one modest. You see what a tiny place you occupy in the world." – Gustave Flaubert
It doesn't have to be Hawaii, a holiday to anywhere will do. Where is your dream destination? Let's figure out when, where, for how long and how much it will cost. Plan all the details, flights, accommodation, car hire, sightseeing, shopping, the best restaurants. What about your passports? Heck, there's a lot of planning to do for an amazing holiday, better start now! If you want help with how to plan for a holiday and some great holiday destination ideas, check out YTravel
2. LEARN SIGN LANGUAGE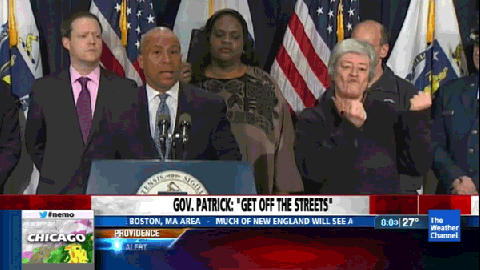 "Sign language is the noblest gift God has given to deaf people" – George Veditz
Yeah seriously! Sign language is beautiful and it's mesmerizing when you see people having a conversation by signing. It always makes me wish I knew how to do it too. Of course, learning a skill such as this could get you a pretty cool job too. I mean just look at that lady signing for the Governor. She's so into it. There are so many resources on the internet to help you learn to sign such as Youtube Videos, Web Resources, and Apps. Surely you could learn the alphabet by morning! There's a tonne of free material to get your hands around so check it out! Mashable.com
4. STUDY A COURSE
"I don't love studying. I hate studying. I like learning. Learning is beautiful." – Natalie Portman, actress
Try to focus! Now that you're a sleepless grown up, you can choose whichever course you like. It couldn't be any easier to get access to a world of courses that you can study in the comfort of your own home. I've signed up for at least 6 courses on Udemy.com which I enjoy. Their courses are mostly in video tutorials which makes learning so much easier. You can learn Tarot Card Reading to Microsoft Excel, Web Development, Personal Development, Design, etc  There's not much they don't offer and it's at a fraction of the price of a full-blown course.
5. LEARN TO KNIT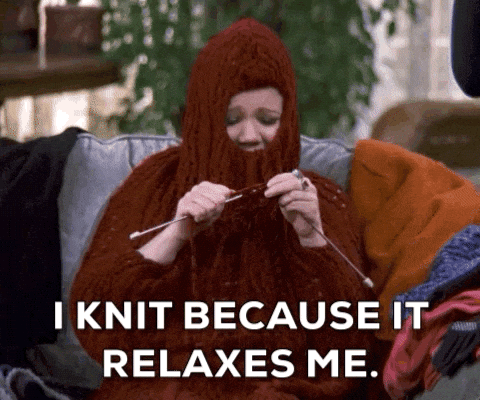 "Properly practiced, knitting soothes the troubled spirit, and it doesn't hurt the untroubled spirit either." – Elizabeth Zimmermann
Yes, I said knitting! Don't you know all these old school things are IN again?! Hell, I won't even darn a sock, but imagine if I started now and begin hand making gifts for my friends and family. And you can even knit jumpers, blankets, scarves, and beanies and donate them to needy causes. Wouldn't that be fulfilling?! You knitting master you! To give you a helping hand, check out this step by step tutorial that can teach you all you need to know to start knitting up a storm. crafts.tutsplus.com
6. LEARN CALLIGRAPHY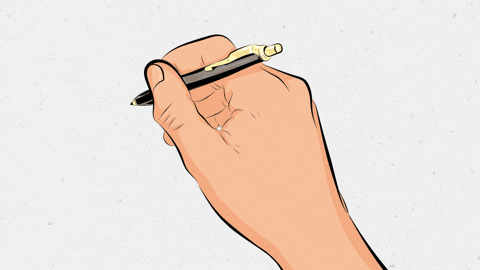 "Faithful practice will bring its own great reward — the possession of an accomplishment that should be earnestly desired by all, handwriting at once clear and rapid, distinctive and beautiful."
– Edward Summers Squier, M.A. (1919 book)
Now I bet you tried to write like that gif. I did! Ever since I was a little girl, I loved writing and drawing. I loved watching my mum and dad write stuff down. Their writing was so beautiful and swirly and I wanted to write just like them. I still take pride in my handwriting and often get complimented on it which always puts a smile on my face. Unfortunately these days, people are spending less and less time writing and it is a skill that takes practice to make it look beautiful. Here are some great tutorials to get you excited about buying a calligraphy pen! skillshare.com
7. WRITE A BOOK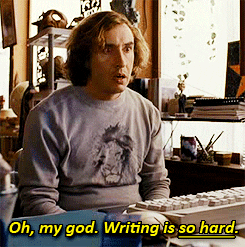 "Tears are words that need to be written." – Paulo Coelho
Books become part of people's lives and what you write about could help someone one day. I remember reading books that I just couldn't put down and I lived and breathed them. I couldn't wait to get home to continue reading to find out what happens next. Books to me are everything and I believe it would be amazing to write a book. You don't have to write 300 pages, you could start small by writing a quick little ebook that teaches people stuff you know, or short stories. Children's books, crime, fiction, memoirs, cookbooks, joke books. Oh my gosh just pick a topic and WRITE. You can self publish and you can advertise on your social media platforms. If you've got an itch to write, DO IT! Want some help? self-publishingschool.com
8. LEARN GARDENING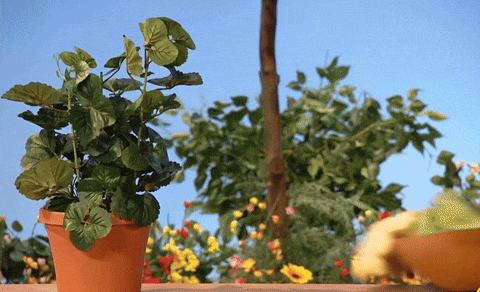 "The best time to plant a tree was 20 years ago. The second best time is now." — Chinese proverb
In a world of fast food and ever-increasing prices on food, wouldn't it be great to become self-sustainable? Imagine growing all the vegetables you need and all you had to do was buy the meat, dairy, and other bits and pieces (unless you're vegan). You could start with just planting herbs! My husband plants and manages our veggie garden AND he's a fisherman, so often we only eat what he catches and sows! When it's fresh from your garden it tastes so much better and saves you so much money! You could also learn about the different types of flowers and plants and plan out your entire garden. Gardening is said to be very relaxing and can help lower your blood pressure and stress levels. All that fresh air! It takes time to learn the seasons for planting so get to it! Check out commonsensehome.com
9. LEARN TO PODCAST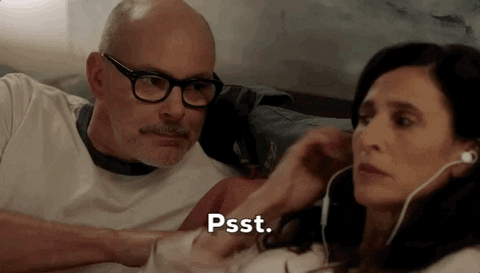 "The medium of podcasting and the personal nature of it, the relationship you build with your listeners and the relationship they have with you – they could be just sitting there, chuckling and listening… there's nothing like that." – Marc Maron
So many of my friends listen to podcasts. It seems to be enjoyed by a large demographic from 20 somethings to over 40s. And it's because there's a podcast to suit everyone. You can listen to a podcast whilst driving, doing housework, during the day when the kids are at school, going for a walk with the dogs or whilst cooking. I know I don't have much extra time during the day so I very often will listen to something while I'm doing something else. You could do a podcast for parents, for professionals (if you already specialize in your field), a funny podcast, an interview-style podcast; it's really up to your imagination. Learn how to podcast and get your voice out there! How to start a podcast
10. LEARN ORIGAMI
Origami is balanced between art and game. It's an art governed by rules as strict and simple as a game, or it's a game which can produce a work of art.–Samuel Randlett
In case you didn't already know, Origami is the ancient Japanese tradition of paper folding. Instead of mindlessly staring at your laptop screen or smartphone, switch them off! Learning Origami requires your full attention and demands such a deep level of concentration that it automatically slows your breathing down and relaxes you. Start at beginner level and work your way up to intricate designs. You'll be inspired to buy the right paper, different colors and get those folds exact and precise so your creation is magnificent in its perfection. Your gifts would be lovingly handmade by you. Are you ready to master this ancient art? Let's go! 3D Origami Basic Folds
So take your pick, you could try one of these ideas or come up with another 10 awesome things you can do after midnight! Have fun mastering a new skill while everyone else is sleeping. Nite nite!